IAFF Headlines
Current news directly from IAFF locals, councils, and state/province associations in the US and Canada.
L21 Executive Board Election Results
12/07/22 - IAFF Local 21
Holiday Party & Toy Drive Sunday, December 11th 2 PM - 5PM
12/07/22 - Denver Firefighters Local 858
In preparation for the Children's Hospital Colorado Toy Drive on 12/17, we will be collecting NEW, unwrapped toys. For each toy dropped off you will receive a raffle ticket for a great prize during the party! Photos with Santa, hot cocoa, games and crafts! We will have a professional Mr. and Mrs. Clause in a staged area for photos with Santa. Hope to see you there.
2022 Election Results
12/07/22 - Albuquerque Area Fire Fighters
All, On December 6th, 2022, the 2022 Officer Election and Bylaw vote was completed and Results are available.
Friday, December 09 | Operation Warm Coat Distribution
12/06/22 - IAFF Local 21
On Friday, Decemember 09, 2022, Saint Paul Firefighters IAFF Local 21 will be hosting our final Operation Warm coat distribution of the year at Eastern Heights Elementary School (2001 Margaret Street Saint Paul, MN 55119) from 1:30pm - 3:30pm. Volunteers are needed to help give students their new coats. Please contact Mike Heesch (Firefighter, SQ02 B) at 651.428.
New Website Registration Info
12/05/22 - Denver Firefighters Local 858
You have received this email because you have not yet registered for the new website. We will be shutting down this website on December 31st, 2022. Please follow the directions below. If you have registered for Denverfirefighters.org and can log on, please disregard this email. I have not had a chance to delete you from this directory yet.
Monday Morning Headlines
12/05/22 - Denver Firefighters Local 858
Good Monday Morning! UNION MEETING Following Local 858 Policy, the regular order of business will be suspended for the December Union Meetings. The election results for the District 6 Vice President will be announced Wednesday evening. We will have food and drinks, play music, and share stories. Hope to see all of you there.
Postponed Until January 12, 2023 | Veteran Firefighters Luncheon
12/05/22 - IAFF Local 21
Call Secretary-Treasurer Mike Hogan at 952.463.5316 to reserve your meal by Monday, September 5th. The American Legion needs a head count for food preparation. If you do not plan to eat, do not call ahead. Just show up! Adult beverages are available. Questions, or if you need a ride, call Tim Wirth (651.247.4775) or Mike Hogan (952.463.5316) Join the email list.
2023 Budget Update | Saint Paul Fire Department
12/05/22 - IAFF Local 21
Death Notice: Lorenzo Tutt, Sr.
12/02/22 - Missouri State Council of Fire Fighters
It is with a heavy heart that we announce the passing of Lorenzo Tutt, Sr., 84, of Lee's Summit, MO.  Lorenzo retired from the Kansas City Fire Department after 32 years of service at the rank of Fire Captain and was also a member of the International Association of Fire Fighters Local #42 for 59 years.
Information Session - December 11th and 12th
12/02/22 - Denver Firefighters Local 858
INFORMATION SESSION NOTICE The Executive Board formed a committee to review complaints brought to the membership during the March Union Meeting regarding the Financial Corporation. The Committee has met with the Financial Corporation and our Legal Counsel and has concluded its inquiry. An Information Session has been scheduled to present their findings.
ELS Class III is Ready to Rock
11/30/22 - IAFF 7th District
IAFF 7th District Executive Leadership Class III positions have been offered and accepted so we offically have a class III. It was tough to choose the participants as all applicants showed a desire to learn. This course is a one-of-a-kind in the IAFF and a product of teamwork inside and outside this Magnificent 7th District.
December Meeting Notice
11/30/22 - IAFF Local 42
CITY DENTAL PLAN UPATE
11/30/22 - Cambridge Fire Fighters
Click link below for updated information on the new Delta Dental benefits effective 1/1/23 http://www.cdvfund.
ARFFTrainerRibbonCutting
11/30/22 - Suncoast Firefighters
2022 Bob Ziegler Scholarship Recipients
11/30/22 - PPFFA
We are also excited to announce the winners of the 2022 PPFFA Bob Zeigler Foundation Scholarship Awards! Congratulations to the winners and thank you to all who applied. Jaydon Crawford, daughter of Donald Crawford L0114. Jaydon is pursuing a career in Pharmacy at Duquesne University upon graduation in June 2022. Alex Lohin, son of Robert Lohin L0428.
Thank You to Michigan Schools and Government Credit Union.
11/29/22 - IAFF Local 1164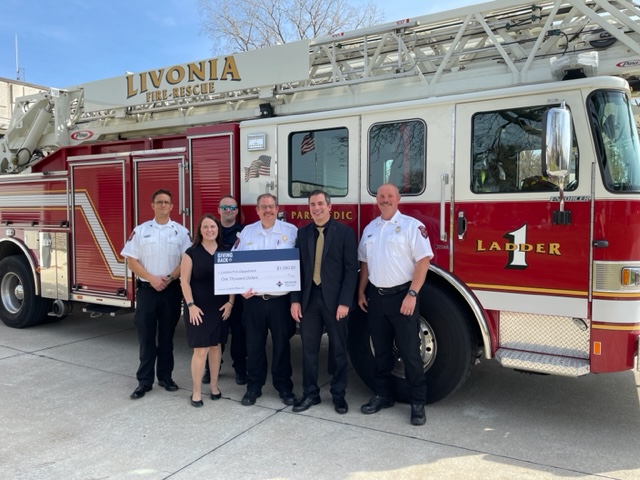 Henry Haidous and Kelly Collins presented the Livonia branch team's donation of 1000.00 to the Livonia Fire Department. The donation will be used to assist in the purchase of Freddie the Fire Truck, a fully animated robot that the department will use at safety educational events, such as school visits, assemblies station tours, and state/local fairs.
2022 Santa Express is at Full Capacity
11/29/22 - IAFF Local 1426
The 2022 Santa Express is full at this time. The enrollment form has been shut off until next year. We thank you for all your support and we look forward to seeing you all out on the road the weekend of December 9, 10, 11.
Monday Morning Headlines
11/27/22 - Denver Firefighters Local 858
Good Monday Morning, EXECUTIVE BOARD ELECTIONS Ballots have been mailed and should have arrived via the US Mail for the District 6 Election. Please remember to follow the Voting Directions in the Ballot Mailer. Vice Presidents have been delivering returned ballots to individual members. Ballots need to be received by December 7th, 2022, by 5 PM.
CPFF Meeting Reminder - Tomorrow, Monday, November 28th
11/27/22 - Denver Firefighters Local 858
This is a reminder that the CPFF Delegate Meeting is scheduled for Tomorrow, November 28 at 10:30am at the Colorado Professional Fire Fighters event center located at 12 Lakeside Lane. Looking forward to seeing you there. Please click here to register if you can attend.
ENDICOTT FIRE FIGHTERS GIVE CANCER THE BOOT
11/26/22 - Lets Fire Cancer
On Friday November 25, 2022 (BLACK FRIDAY) members of The Endicott Professional Fire Fighters Association I.A.F.F. Local 1280 re-purposed their boots for Cancer Research. Members occupied the busy intersection of North St. & McKinley Ave. Endicott and spent hours passing their boots.
Payday Raffle
11/25/22 - Denver Firefighters Local 858
Hello all and Happy Payday, The name drawn for today's Payday Raffle is Kenny Morey! Kenny was hired October 1, 2005 and works at Fire Station #15 near Colfax and Colorado Blvd. Congratulations Kenny! Payday Raffle 2023 tickets are on sale now! Get yours early. Any Charitable Foundation Board Member will be able to hook you up.
December 6th or 7th, 2022 | IAFF Local 21 Union Officer Elections
11/25/22 - IAFF Local 21
     To request an absentee ballot, please contact a Chair Officer: L21 President:  Mike Smith                612.280.9434 L21 Secretary:  Dennis Hall                651.248.4903 L21 Treasurer:  Jeramiah Melquist    651.587.
12.03.2022 | Mauer Chevrolet x Toys For Tots Bike Build Event
11/24/22 - IAFF Local 21
Happy Thanksgiving
11/24/22 - Denver Firefighters Local 858
November 24, 2022 Dear Brothers and Sisters of Local 858, Happy Thanksgiving to all of you as we enter the 2022 Holiday Season. We hope you all can take a moment to enjoy this time with friends, family, and savor these precious moments with loved ones.
Friday Update 11-18-22
11/21/22 - IAFF Local 1014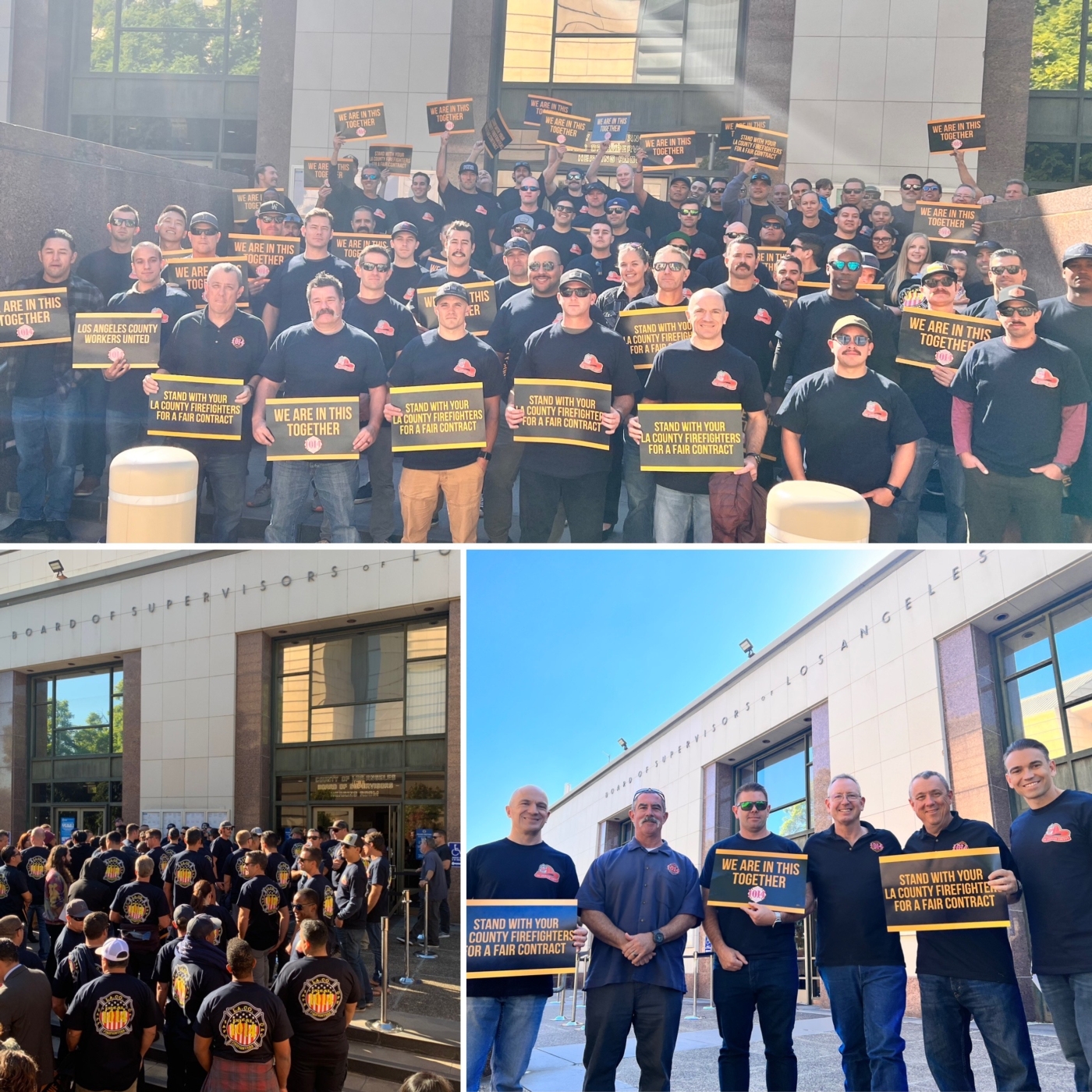 Friday Update 11-11-22
11/21/22 - IAFF Local 1014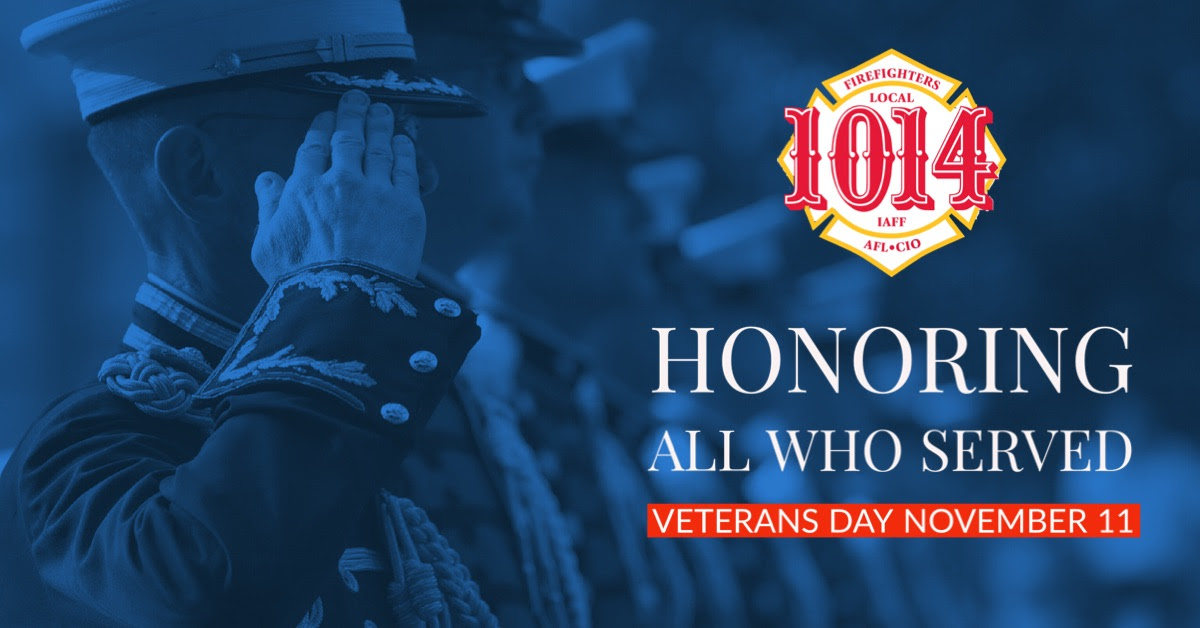 Monday Morning Headlines
11/21/22 - Denver Firefighters Local 858
Good Monday Morning,  Happy Thanksgiving Week! Please remember the Union Office will be closed this week on Thursday and Friday.  EXECUTIVE BOARD ELECTION  Ballots have been mailed and should have arrived for the District 6 Election. Please remember to follow the Voting Directions in the Ballot Mailer.
2022 Scholarship Recipient
11/19/22 - Hoffman Estates Professional Fire Fighters Association, Local 2061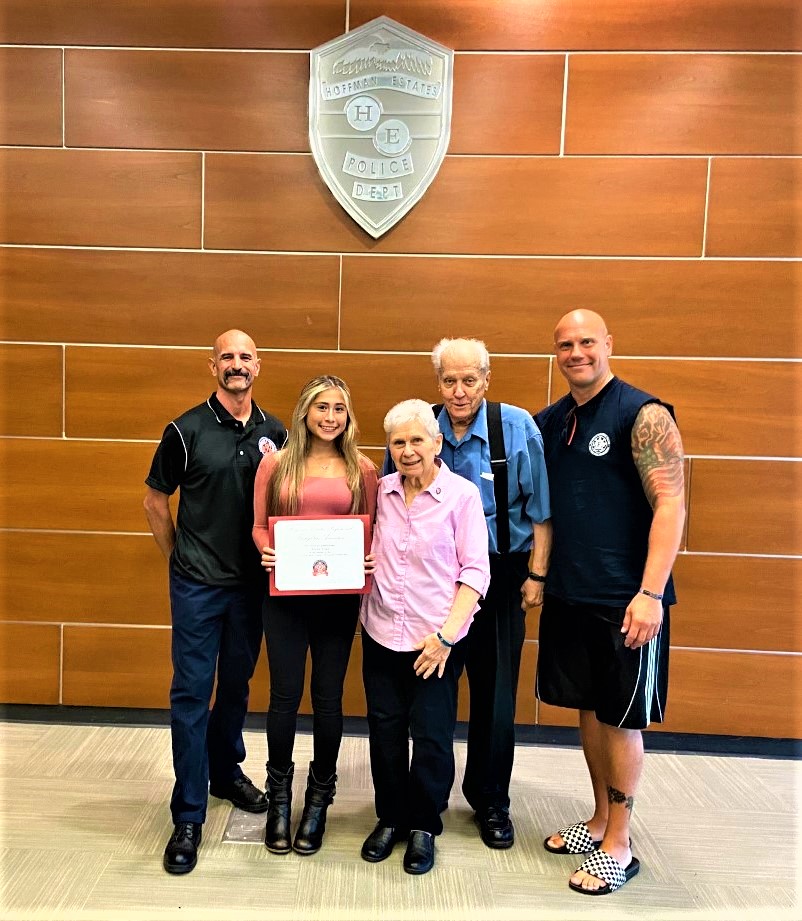 The Hoffman Estates Professional Firefighters Association, Local 2061, Scholarship Committee would like to congratulate Alicia Velez. Alicia Velez has been awarded the 2022 Dave Domin Memorial Scholarship. The scholarship will help her obtain a degree in Criminal Justice from Roosevelt University.
Mosby Golf
11/19/22 - IAFF Local 4349
The Local 4349 Rancho Santa Fe Firefighters honored a fallen brother today during the 2nd Annual Dale Mosby Golf Tournament at the gracious invitation of the Del Mar Country Club.
12.03.2022 | Saint Paul Fire Women's Expo
11/18/22 - IAFF Local 21
Calling all Ladies!  Click on the photo for more details.
2022 | SPFF x Schell's Firebrick for Firefighters
11/18/22 - IAFF Local 21
The Saint Paul Fire Foundation has partnered with August Schell's Brewing Company to raise funds for firefighter health and wellness.  A portion of proceeds from every purchase of Schell's Firebrick Vienna style lager generates funds for the Saint Paul Fire Foundation or the Minnesota Firefighter Initiative (MnFIRE.
2022 Election Results
11/18/22 - IAFF Local 1009
Local 1009 Election Results were announced on November 17, 2022 at the monthly union meeting by Election Committee Chairman Joseph Carraher. The Executive board would like to thank all those that ran for an office position and we would also like to congratulate the incoming leadership and wish them success in their future endeavors representing the membership. President John W.
Colorado Professional Firefighters Delegate Meeting
11/18/22 - Denver Firefighters Local 858
The Colorado Professional Fire Fighters Delegate Meeting, will be at the Colorado Professional Firefighters Center, 12 Lakeside Lane, Denver, CO 80212, Monday, November 28th, 2022. Denver Firefighters will have 12 Delegates. Delegates are chosen by the past CPFF meetings attended, and the number of Union Meetings attended. Denver's Delegates are asked to wear their Local 858 Polo Shirts.
Congratulations Peter Brown
11/17/22 - UPFFA
Congratulations Peter Brown Elected President of the Uniformed Professional Fire Fighters Association of Connecticut at the 22nd UPFFA Biennial Convention on Tuesday, November 15, 2022 President Brown succeeds President Emeritus Peter S.
IAFF Local 244 Informational Meetings
11/16/22 - Albuquerque Area Fire Fighters
We will be holding two (2) Informational Meetings to review and discuss the proposed Constitution & Bylaw changes, which will be voted on during our General Election/Vote scheduled for December 6, 2022. The first meeting will be 'ZOOM' ONLY, on Thursday, November 17, 2022, at 10:00am. Please register at the following link: https://us06web.zoom.
2022 Breakfast with Santa!!
11/16/22 - Newport News Firefighter's Association
Breakfast with Santa Dec 17th! Please use webstore for tickets!! ***click for details***
CrashResponderSafety
11/15/22 - Suncoast Firefighters
General Membership Meeting
11/15/22 - Holyoke Firefighters IAFF Local 1693
Holyoke Firefighters Association Local 1693 – International Association of Firefighters Affiliated with Professional Firefighters of Massachusetts General Membership Meeting Nominations November 21st, 2022 7:00PM E-Board: 6 P.M.
2022 Salvation Army Bell Ringing Season Is Here
11/12/22 - IAFF Local 21
Salvation Army bell ringing begins on November 25th and goes through December 2022.
Payday Raffle
11/11/22 - Denver Firefighters Local 858
Hello all and Happy Payday, A Veterans Day salute to all veterans for serving in the proud and honorable tradition of the United States military. You've helped to make this world a better place. No words can ever express how much that means. The name drawn for today's Payday Raffle is Dan Piel.
From IAFF Local 21, Thank You Veterans!
11/11/22 - IAFF Local 21
IAFF Local 21 would like to recognize and thank all of our Veterans for their service to ensure our safety, security and freedom.  Please take a moment today to reflect on the dedication and sacrifice of all of our Veterans. To our Members, those who await the safe return of a child, spouse, friend, family member, neighbor, colleague, we support you.
Local Firefighters honored at Commission Meeting
11/09/22 - Suncoast Firefighters
Venice Firefighters, along with Sarasota County and Nokomis fire departments were recognized during the City of Venice Commission meeting for extinguishing an early morning fire in Country Club Estates on Sept. 29 after Hurricane Ian hit the area. Firefighters battled high winds and other hazards to put out the blaze; which destroyed 6 mobile homes in the park.
IAFF Center of Excellence Educational Series
11/08/22 - UPFFA
The IAFF Center of Excellence for Behavioral Health Treatment and Recovery is hosting an online education series for IAFF members, other first responders, healthcare providers, clinicians, and the community at large. Upcoming webinars: Gambling Addiction: Exploring Prevalence Among First Responders Wednesday, Nov. 9 | 12 p.m.
IAFF Local 3133 Craig Cook - GoFundMe Campaign
11/07/22 - Missouri State Council of Fire Fighters
IAFF Local 3133 has set up this page to help one of our own. Our Brother Craig Cook suffered severe burns to his head, face, arms, and torso in the line of duty while fighting a fire. Craig will have an extended stay at the University of Kansas burn center, followed by significant rehab when he is released.
Structure Fire
11/07/22 - IAFF Local 828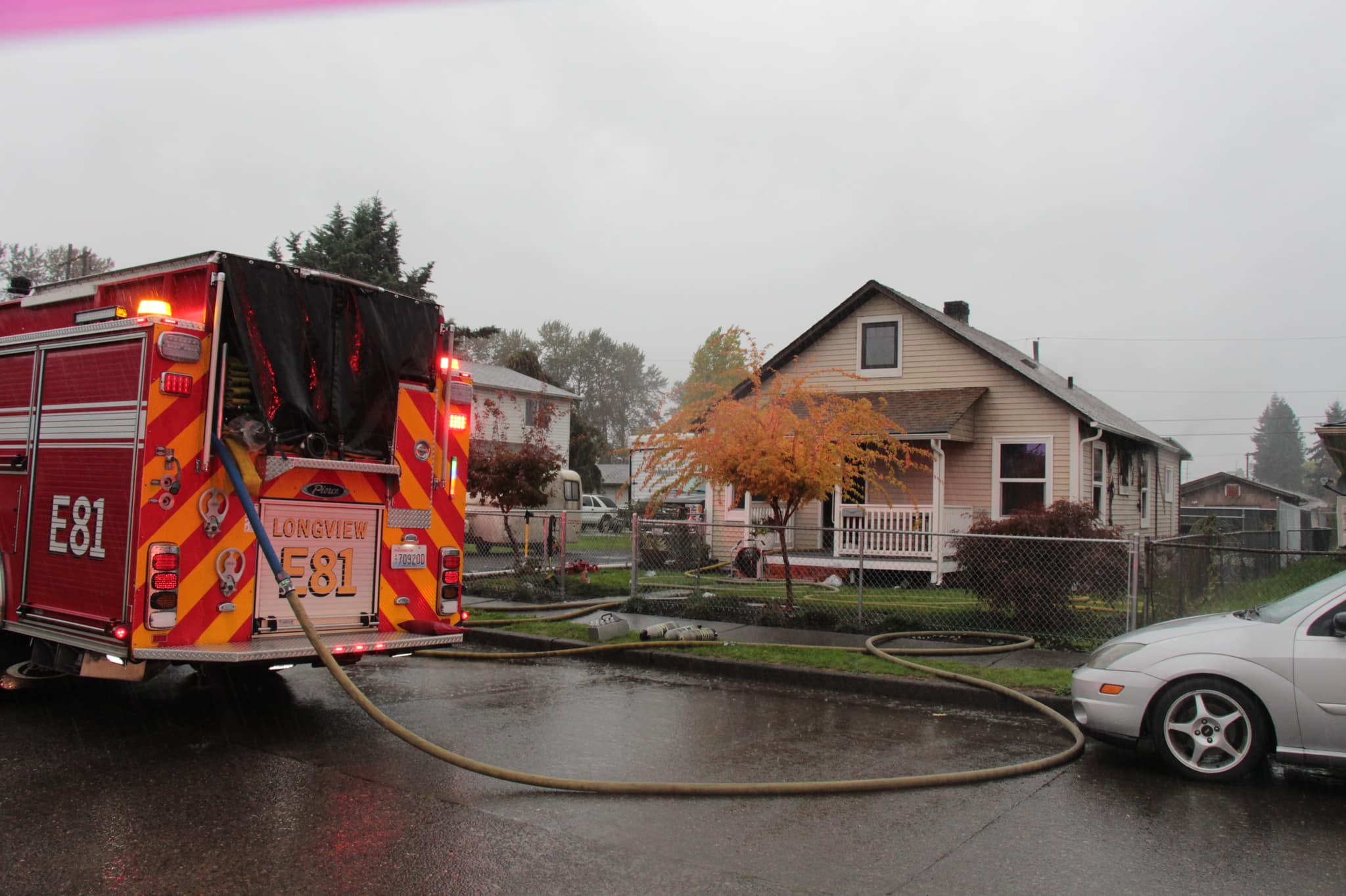 Longview Fire Department was dispatched to the report of a residential structure fire shortly after 2pm on Friday afternoon in the 200 block of 25th Avenue. The fire was reported by a neighbor who noted flames visible from the kitchen area of the residence. Three Engine Companies, one Ladder Company, and one Battalion Chief responded.
Monday Morning Headlines
11/06/22 - Denver Firefighters Local 858
Executive Board Elections, Veterans Day, Union Office Hours
Working Fire 20 Harwood Street
11/06/22 - IAFF Local 739
A telephone alarm was received for 20 Harwood Street on November 6th, 2022. Upon arrival, L-2 reported smoke showing and smoldering between the 2nd and 3rd-floor windows on the delta side. C-4 called for the Working Fire based on L-2's report and E-7 made quick work of this fire. They stretched an 1 3/4 inch hand line and knocked the fire down quickly.